AvenueB Community College Application Process
Start your AvenueB journey while at community college by completing the steps below.  
Soon you will be on your way to connecting with peers, participating in activities, and setting yourself up for future success!
Step 1: Create an Account
Create an account and fill out the UC TAP (Transfer Admission Planner) at uctap.universityofcalifornia.edu
Fill out the My Information section
Fill in past, current, and future coursework
Go to About me
Click on Support program involvement
Be sure to check AvenueB box under UC Davis Transfer Preperations Programs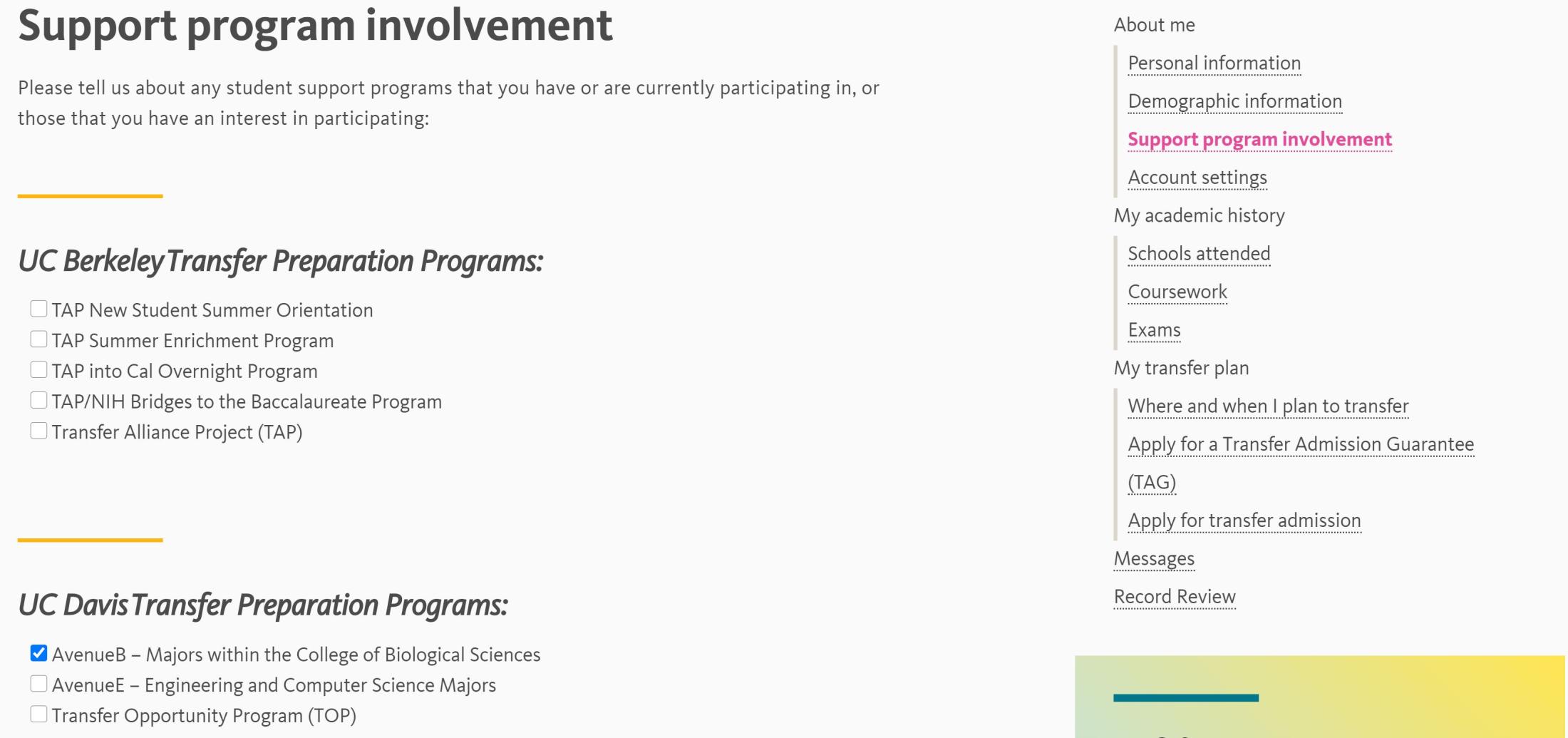 Step 2: Complete AvenueB Application
Step 3: Contact Your Community College Liason
Connect with your community college district liaison for AvenueB.